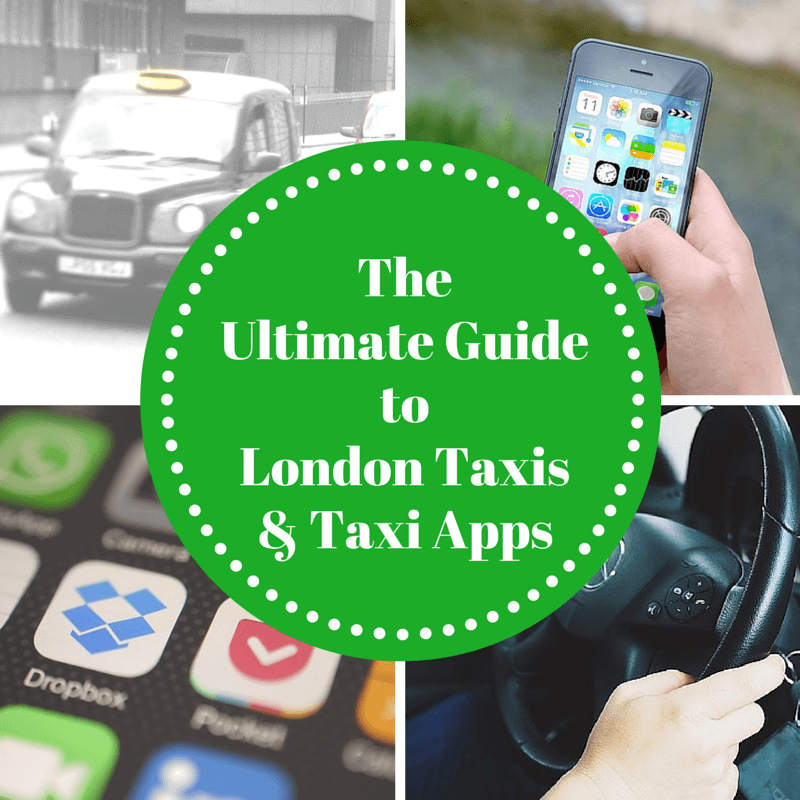 If you have ever been to London you will know that there is a plethora of London taxi companies to choose from however it's not always easy to decide which one is right for you. These days there is so much choice that it can sometimes be confusing, which is why GoTaxi has created our very own guide to London taxis and taxi apps!
Below you will find some of the most popular London taxi services and apps as well as the benefits and disadvantages of each one. Check it out and make sure next time you're in London you choose the taxi service that is right for you!
Addison Lee
Addison Lee is one of the most well-known minicab companies in the capital as it has been in business since 1975. One reason that Addison Lee has lasted so long is that it has constantly adapted to the changing times, which is why they recently released their own mobile app in order to take on rivals such as Uber and Hailo.
As with most taxi apps, Addison Lee's allows you to set your pickup location, see cars available in the area, choose the type of vehicle you need, pay via credit card and keep track of your past journeys. Other benefits include the fact that they do not increase fare prices during "surge periods" and you can book a taxi weeks in advance due to the fact they are a private hire company.
Great for: Booking taxis in advance with a choice of luxury vehicles
Bad for: Comparing taxi fares from a range of drivers
Uber
Uber is becoming one of the most well-known taxi apps in the world; however it's not always for a good reason. Numerous countries have seen protests against Uber as taxi drivers believe that the company is breaking taxi laws. Regardless, Uber is still one of the most used taxi apps in London due to the fact that it offers competitive taxi fares.
However, even though Uber is cheap you can end up paying a lot more during "surge periods" and some passengers have complained over the fact that their drivers do not know the best routes around the city. Luckily, the app lets you rate your driver as well as monitor your recent journeys to make sure your driver used the best route.
Great for: Low-cost taxi fares across London
Bad for: Peak-time journeys/experienced drivers
Hailo
Hailo is less controversial among London taxi drivers due to the fact that it works with both black cabs and private taxis. This means that there is a fairer amount of competition between the services, so if you want to do your bit for London's taxi industry Hailo may be the way to go.
As with most other apps, Hailo lets you determine your pickup location and choose from a range of vehicles. Hailo also offers a 'recover lost items' service for when you accidently leave your wallet or phone in the back of one of their cabs!
Great for: Choosing between licenced minicabs and private hire vehicles
Bad for: Getting home on the weekend – the company requires a minimum fare of £10
GetTaxi
GetTaxi ruffled a few feathers late last year when it announced they would be offering fixed taxi fares of just £5 if travelling between zones 3-6 and the route is less than 10 kilometres. Even though this promotion has now ended, it has increased GetTaxi's visibility in the capital which makes it a contender when choosing a London taxi.
GetTaxi has recently also started offering their services to both public hire and private hire drivers, meaning customers have more choice when it comes to vehicles and pick-up times. Customers also benefit from no minimum fares or surge pricing, however drivers are required to pay a £100 deposit when joining, making them even more unpopular.
Great for: Low-cost, fixed fares at certain times of the year
Bad for: Company reputation
Hackney Carriages/Black Cabs
Even though a number of the above apps offer the ability to hail black cabs, there is no denying that the classic hackney carriage still plays a huge part in London's taxi industry. One of the biggest benefits of taking a black cab is that the driver will have passed rigorous testing (especially if they have 'The Knowledge') and will likely know London's streets like the back of their hand!
One downside of black cabs is that they run on a meter which means if you become stuck in traffic it could end up costing you. Furthermore, if you don't have cash on you it could be an issue, however more and more taxis are starting to come equipped with chip and pin readers.
Great for: Reliable, professional service across London
Bad for: Paying by card/no fixed-cost fares
Minicabs
Addison Lee technically features twice on this list as even though they have an app they are also one of the thousands of private hire taxi companies available in London. If you are booking a long journey, such as to the airport, then minicabs are usually the way to go as they offer a fixed price and will arrive when you need them to.
However, by law minicabs are only able to pick you up if you have booked them which means you can't hail them down even if they don't have any passengers inside. This is one of the reasons why most people in London don't use them for short journeys or when out and about and in need of a ride.
Great for: Longer journeys and guaranteed pick up times
Bad for: Getting somewhere in a hurry