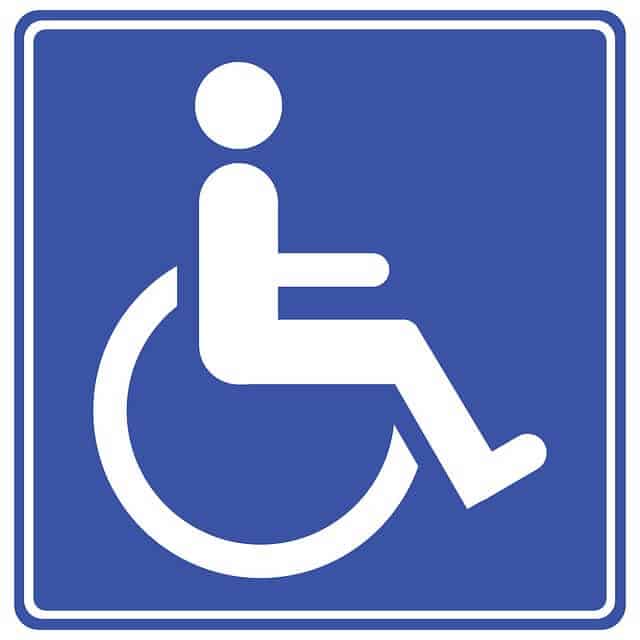 As a taxi driver you offer a service to your customers, a service which you are required to adapt on a fare to fare basis. One example of when a taxi driver may be required to adapt their service is when one of their passengers has a disability, as it means that you may have to change the way you look after your fare. Here at GoTaxi we often provide information on how taxi drivers can stay within the law as well as increase their chances of getting a tip, which is why being disability-friendly can make a huge difference…
Disabled Passengers and the Law
Depending on where you work you may be required by law to have your taxi adapted so that it is suitable for disabled passengers. More often than not this means having wheelchair access, which is why all black cabs in London are designed with this feature as standard. However, in smaller towns you may not be required to have wheelchair access available in your taxi. Furthermore, the rules differ for public hire and private hire taxis in certain areas, so to find out more make sure you contact your local authority or taxi association.
Not only does the law state that in some areas taxis must be wheelchair accessible, it also states that taxi drivers are not allowed to discriminate against disabled passengers. Refusing fares, especially as a public hire taxi driver, can often be a tricky business as if you don't do it properly you could be breaking the law. The best policy is therefore to always be as flexible as possible and make sure that you treat all fares with the same amount of care and respect.
Breaking the Law
Unfortunately, not all taxi drivers are the same, which means that every now and again we see reports of taxi drivers trying to take advantage of customers. Recently, a BBC investigation revealed that certain taxi drivers in Stoke-on-Trent were charging disabled customers – particularly those that require wheelchairs – almost two thirds more. As part of their investigation the BBC teamed up with Baljeevan Deol, a 22-year-old student who has generalised dystonia. Discussing their findings, programme producer Qasa Alom said: "Obviously we are not saying every taxi in Stoke will overcharge, but our investigation found of the 12 journeys we took, Bal was charged more every single time."
Meanwhile Mr Deol said: "I feel sad and angry. I'm so annoyed this happens and how much money over the last few years I've spent extra that I shouldn't have. They can't get away with this. I feel like I'm being discriminated against and it's just not fair." Responding to these findings, Abdul Rauf from the Hackney Carriage Association in Stoke said: "There is no such thing as an extra charge for wheelchairs, so whoever is doing so is breaking the terms and conditions of their licence. We need to identify these guys and bring them before the committee to explain their actions. We in the trade do not condone this; it damages our trade."
Helping Disabled Passengers
Regardless of the type of disability your passenger has, you should always make sure you provide them with the best service possible. For wheelchair users this means potentially helping them into the cab and ensuring that they are secured safely, while other passengers may require you to drive a bit slower or use induction loops and intercoms to hear them better.
There are, of course, certain instances when taxi drivers are allowed to not take a fare – disabled or otherwise. One example when it comes to disabled passengers is if they have has an assistant dog and you have an exemption certificate. Taxi drivers can apply for exemption certificates if they are allergic to dogs or have certain medical conditions that could be made worse by contact with an animal.
Even though most taxi drivers know the law when it comes to disabled passengers and wouldn't dream of offering them a sub-par service, there are unfortunately those who do not feel the same. Remember, your job is to offer a service to your customers, no matter who they are!
Photo by Pixabay