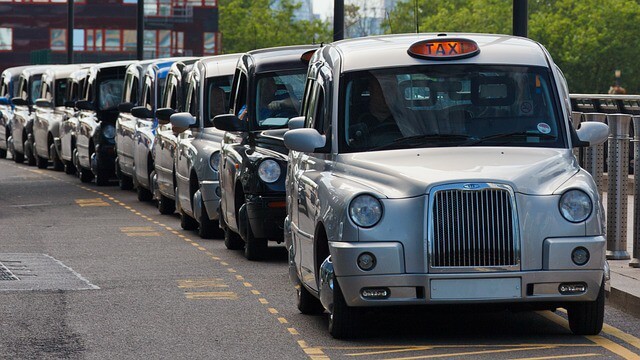 Taxi drivers that have passed the Knowledge test – particularly those based in London – will claim that it is extremely beneficial and enables drivers to provide their passengers high quality services. Without passing the Knowledge test some claim that taxi drivers are unable to navigate busy cities which are prone to traffic and unannounced road closures. This is why it there has been some controversy surrounding Merseyside recently as its council is debating scrapping the Knowledge test. So does this mean the Knowledge is not as valuable as once thought?
The Knowledge Test in Merseyside
A number of taxi companies in Merseyside have asked the council's licensing committee to scrap the test as they claim that it is not beneficial to either taxi drivers or their passengers. For example, Delta Taxis' report states: "Private hire services should only be subject to national standards. Licensing authorities should no longer have the power to impose local conditions." Paul McLaughlin, Delta's company secretary, added: "In all honesty it is no more than a memory test, which has absolutely no bearing on a drivers' ability to navigate. You memorise the routes in advance and regurgitate them back onto a piece of paper. It is a tick-box exercise which has zero practical benefits for drivers or customers."
However, there are those that believe that the proposals put forward by some Merseyside taxi firms are unreasonable, such as Tommy McIntyre from Unite's taxi section, who said: "The proposals (by Delta Taxis) seem ludicrous to say the least, that modern technology can replace the in-depth knowledge both private hire and Hackney drivers should have to perform their duties to the travelling public's expectation. Modern technology indeed is an asset but is in no way a substitute for the driver's base topographical knowledge."
Technology vs. The Knowledge
As shown by Tommy McIntyre from Unite, there are a number of people that work in the taxi industry that believe new technology is no substitute for the Knowledge. One of the reasons behind this is that even the most advanced types of technology cannot tell taxi drivers certain information such as the nicknames of local attractions. Furthermore, even though certain Sat-Navs can warn drivers of traffic issues they will only be updated after the issue has occurred, meaning that taxi drivers can still find themselves stuck in traffic if their Sat-Navs haven't updated in time.
The Knowledge isn't just about learning roads and local attractions however, it's teaches taxi drivers the ins and outs of customer service. As a taxi driver you will more than likely rely on tips in order to bolster your income which means that you will need to work on your customer service skills, however this isn't always cut and dry. For example, you need to make sure that you know the best way to look after mentally or physically disabled passengers and your rights when it comes to agressive fares. The Knowledge teaches taxi drivers this and much more – something a Sat-Nav can't do.
Could the Knowledge Test change?
Even though a large percentage of taxi drivers are firm supporters of the Knowledge test, many also have their criticisms. Firstly, the Knowledge test is not cheap or easy to pass, meaning that taxi drivers need to put aside some of their income in order to take their tests on top of paying for vehicle maintenance, taxi insurance, road tax and more. If a driver is unlucky enough to fail part of their test they will have to spend even more time and money in order to take it again, which can ultimately lead to a vicious cycle.
Another issue with the Knowledge test is that local councils create their own versions (usually as they know more about the area) however this means there is no national standard. Some Knowledge tests may therefore be harder than others, meaning that not all taxi drivers who have the Knowledge are equal. This is something that local councils and taxi drivers could address together in the future in order to make the system fairer and more beneficial for all.
Photo by Pixabay