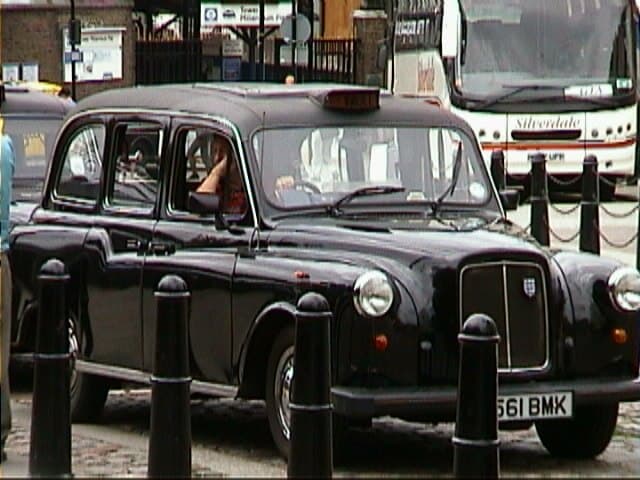 If you are a taxi driver then you will more than likely have heard the phrase 'The Knowledge' before, however if you aren't based in London it may not apply to you. Being a taxi driver in London can be extremely lucrative, however at the same time you are expected to work long hours and provide an excellent service to every single passenger that gets in your vehicle. This is where 'The Knowledge' comes in – a test that ensures that all taxi drivers know thousands of routes, landmarks and road names off by heart. Here, GoTaxi looks at The Knowledge in more detail:
The Knowledge and Taxi Drivers
London is one of the busiest cities in the world, with millions of people each and every day using taxis for work and leisure, as well as tourists from around the globe relying on taxi drivers to quickly take them to places of interests while keeping them safe and charging a fair price. This is why anyone that wants to become a taxi driver in and around London needs to not only go through a rigorous application process but also spend a considerable amount of time learning about London. If you live outside London you usually only have to apply for a Private Hire Licence or a Hackney Carriage Licence, however if you are based in London you can apply for either the Green Badge Licence, Yellow Badge Licence or London Private Hire Licence.
London Licences Explained
If you work in London then you will know all too well that getting around is not always easy, as you have to deal with tube strikes, road closures or even just public holidays which cause issues to public transport and the roads in general. This is the main reason why London taxi drivers need to have The Knowledge, as it means that no matter what is happening on the roads they will still be able to take their passengers to their chosen destinations. However, depending where in London you are planning to be based in you will only need a certain level of knowledge, which is why there are three different types of licences. They are:
All London Licence (Green Badge) – Can travel anywhere in London and must learn the entire 'Knowledge of London'.
Suburban Licence (Yellow Badge) – Can only work in a specific sector around London and only requires knowledge of this part.
London Private Hire – Can only travel where dispatched to by their operators and only needs to pass a map reading and plotting test.
Applying for a London Taxi Licence
If you have decided to apply for your Green or Yellow badge there are a number of criteria you need to pass. Firstly, you must be over the age of 21, pass a medical test (chronic illnesses such as epilepsy, diabetes or heart conditions may prevent you from becoming a taxi driver and could lower your chances of finding cheap taxi insurance), pass a physical driving test and then prove your knowledge of the London area. In order to achieve your Green Badge you will be required to learn everything within a 6 mile radius of Charing Cross including landmarks, restaurants, hospitals, hotels, bars, offices and more. In total, an area of around 113 square miles will need to be learned in detail, including road names and multiple routes to certain destinations.
The Knowledge Tests
In order to gain The Knowledge one of the first things you will need to do is purchase a copy of the Blue Book which will contain the 320 runs you will need to learn off by heart in order to pass the test. There will firstly be two written tests where you will have to show that you have learned the runs set out in the Blue Book and can identify the correct routes to certain points in London. Once you have passed the written test you will then have to pass a number of 'Appearances' – one-to-one tests where an examiner will ask you the locations of certain points of interests and then the quickest routes to them. There are four stages of Appearances, each of which increases in difficulty and become closer together. Once all four are passed you will be rewarded with your licence and be reminded of your responsibilities as a taxi driver from a Knowledge of London Examiner.
Learning The Knowledge and gaining a licence to become a London taxi driver can often be a long and arduous process, however it is essential in order to ensure you provide your passengers the best service possible. So why not order your Blue Book today and get started?
Photo by Andreas Tusche / Wikimedia Commons