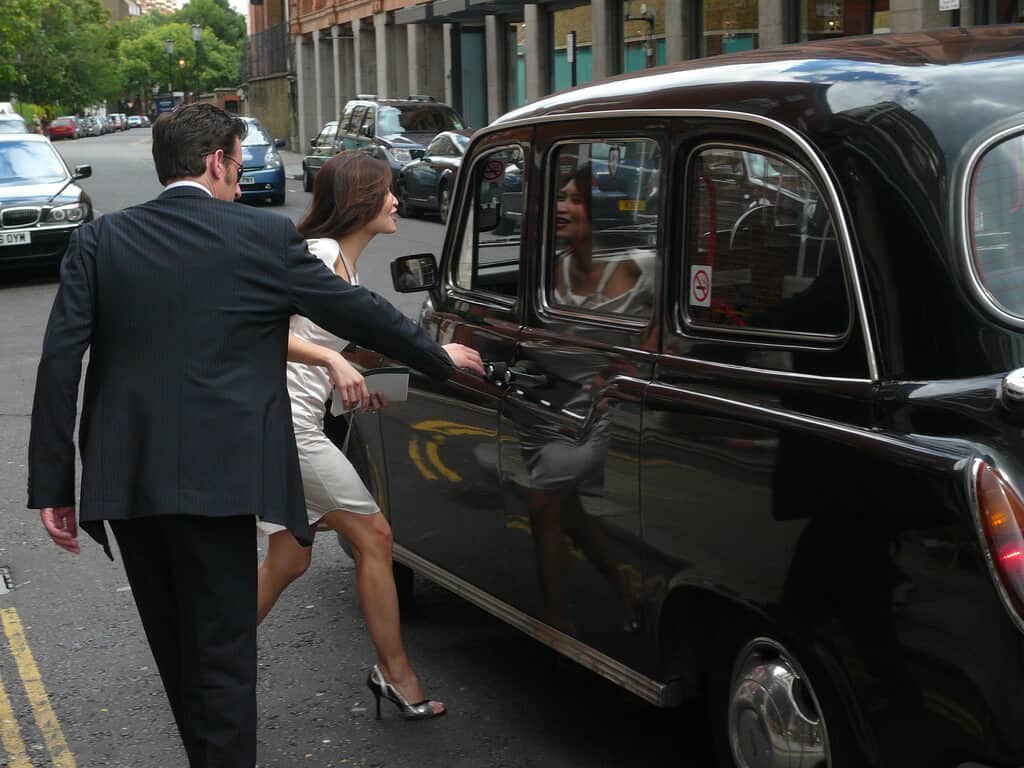 Although it's made of metal and glass, your taxi isn't always the safest place to be. Often you're on your own in the small hours of the night, and there usually isn't any fall-back if there's a disagreement with a customer. Your safety should always be your own priority in a cab, but sometimes things can get difficult with customers and disputes need resolving.
So to help you keep safe while you're on the job, here's our guide to dealing with customer disputes.
Always Estimate a Price Early
Most disputes that happen with taxi drivers concern prices, and even harmless discrepancies can start to become problematic and dangerous if they're not properly dealt with. One of the easiest ways to nip any disagreements in the bud is to estimate a price, just in passing, before you even set off.
If you don't know the area or if it's a long fare, explain to your customer that you'll charge whatever is on the meter which is calculated at a rate per miles etc. If your customer is then concerned that they might be spending too much they have a chance to ask you to calculate the fare and, if they please, walk away before you drive off.
Try to 'Read' Your Customer
As a driver, reading your customer is a crucial part of delivering the right service and it's key to anticipating potential disputes. If you can tell your customer has had a hard day or has maybe been drinking, it might be wise to keep conversation to a minimum and stay alert.
While you can never tell if a customer is going to cause trouble, being prepared can be extremely helpful. Stick to well-lit roads where you can, and avoid dropping anybody off in dark areas. Park up outside of their house and, ideally, under a direct streetlight to avoid anybody taking their chances.
Damages and Disputes
If you have the right taxi insurance policy you should be covered for damages to your cab caused by customers, but it can still be irritating. It's also likely you'll want to try to get compensation from your customer before anything else, and many taxi firms have specific compensation policies particularly for those that have been on a heavy Friday night out.
The best way to deal with damages is to have a clear notice stating that customers will be fined if they cause damage. You can't expect customers to have cash, but ask that they either seek out a cashpoint or provide a home or business address and their contact details. If your cab is damaged you are protected by law: it is quite reasonable to get the authorities involved if somebody refuses to pay.
Non-Paying Customers
Some customers will simply hope to avoid a fare by picking up their bags and walking away before you have time to charge them. The best way to ensure your customers aren't able to get away is to park up somewhere safe and quickly open their door for them. Not only does this look like good service, but it prevents someone attempting to take their chances.
If a customer still refuses to pay, you need to gauge the danger. In a well-populated area it can be best to notify the police and, normally, this will encourage a non-payer to part with their cash. However, if someone makes a run for it there's often nothing you can do: your safety always needs to come first.
Putting Yourself in Danger
Finally, at no point should your job be a dangerous one, and if you find yourself being threatened or abused by customers you are well within your rights to ask them to leave your cab. Unfortunately, this situation can often put pressure on you as a driver and can lead to losing fares, but you should never risk your own safety for the sake of a few pennies.
Likewise, you're at liberty to refuse to pick up any customer. If you have seen a customer fighting or causing difficulties it's wise not to let them in your taxi in the first place. Never feel afraid to just drive off: sometimes it's the best decision you can make.
In your cab, your safety has to be your first priority, but there are tips and techniques you can use to read your customer and keep danger at bay. Never be afraid to refuse a fare or to ask your customer to leave the cab: it's your right to refuse carriage to anybody if you believe your safety is at risk.
Photo by Lars Plougmann / CC BY-SA 2.0