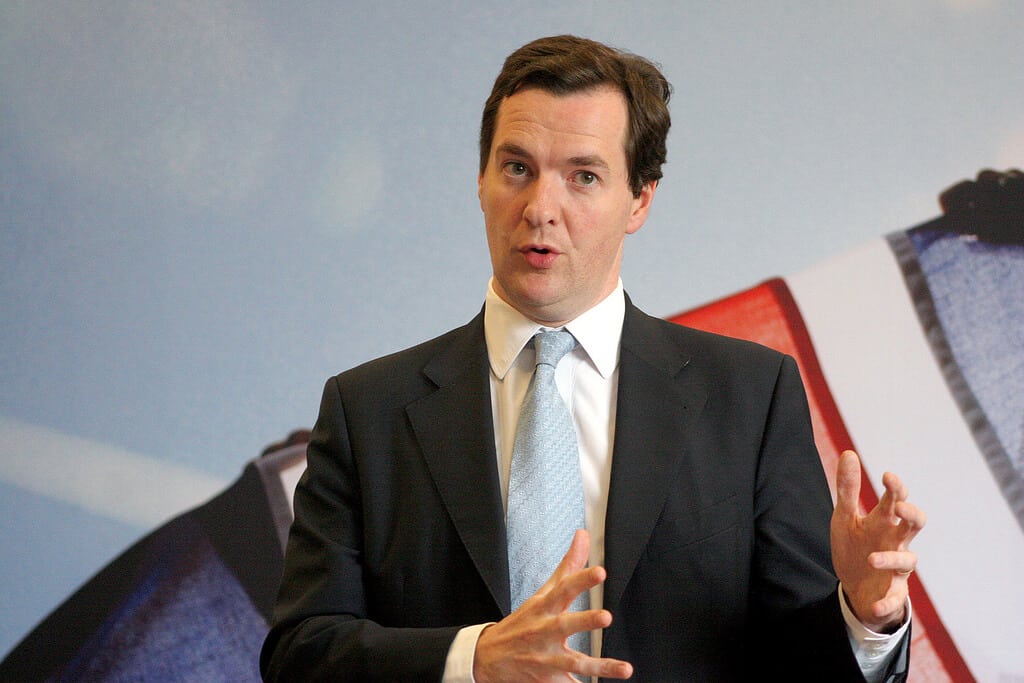 Today nearly the entire nation has been glued to televisions and news websites in order to find out more information on George Osborne's Budget. In general, people are much more interested in this year's Budget than usual due to the fact that the economy has started improving again and Britain is finally making its way out of the recession.
All George Osborne's announcments today will have a huge impact on everyone living in the UK, including taxi drivers. So here QuoteSearcher looks at some of the most important Budget announcements for everyone involved in the taxi industry:
Fuel Duty Frozen
The subject of fuel duty is extremely controversial here in the UK, as many people claim that the government add too much tax to both diesel and petrol. During the worst of the recession, many claimed that it was unfair that fuel prices were so high while earnings plummeted and people struggled to find work. However, drivers will be extremely pleased to hear that fuel duty has officially been frozen, and even though this doesn't help those that are currently struggling with the cost of running their vehicles, it does mean that things won't get worse. Add to this the fact that wages may soon start to rise again and many people, including taxi drivers, will soon be able to take home more pay.
In his statement today, George Obsorne said: "The planned rise in fuel duty set for September will also now not take place. That means petrol prices will be 20% lower than they would have been under the plans of the last Government."
Potholes to be Fixed
The state of the UK's roads has been deteriorating at an astounding rate recently, mainly due to the terrible weather we have experienced over the past few years. This is why a number of groups across Britain have been campaigning for the government to place more funding into repairing potholes, ultimately improving the general state of our roads. Taxi drivers in particular have struggled with damages caused by potholes, and many have complained that even though their taxi insurance policies will pay for repairs, their insurance premiums are rising as a consequence. This is why many are happy to hear that the government is giving local councils two hundred million pounds to fix the potholes in their constituencies.
However, Professor Stephen Glaister, director of the transport research charity the RAC Foundation, was not overly impressed with the announcement. He said: "The drip, drip of funding does not address the £10 billion road maintenance backlog that councils themselves have identified. It is also disappointing that this money has to be bid for. This creates a bureaucratic burden and means not all councils and drivers will see the benefits."
New Pound Coin to be Introduced
According to official reports, one in every thirty pound coins in the UK is counterfeit, which is having a detrimental effect on the economy. Taxi drivers are often paid in coins by their fares, and many are probably unwittingly doing so with counterfeit tender. According to George Osborne, the new twelve sided pound coin will be much more difficult to replicate, meaning that there will be less circulation of counterfeit tender. However, whenever there is a change to what constitutes as legal tender businesses often have to deal with customers trying to pay with outdated money. As a taxi driver, this could potentially cause arguments with a number of fares; however it is expected for the government to slowly phase out the old pound coin over a number of years.
Discussing his decision to change the UK pound, George Osborne said: "One in 30 pound coins is counterfeit, and that costs businesses and the taxpayer millions each year. So I can announce that we will move to a new, highly secure, £1 coin. It will take three years. Our new pound coin will blend the security features of the future with inspiration from our past. In honour of our Queen, the coin will take the shape of one of the first coins she appeared on – the threepenny bit. A more resilient pound for a more resilient economy."
If you are a taxi driver we want to hear what you think about this year's Budget and how it will affect your business. Either comment below, or get in touch on our Facebook, Twitter or Google+ pages.
Photo by altogetherfool / CC BY-SA 2.0