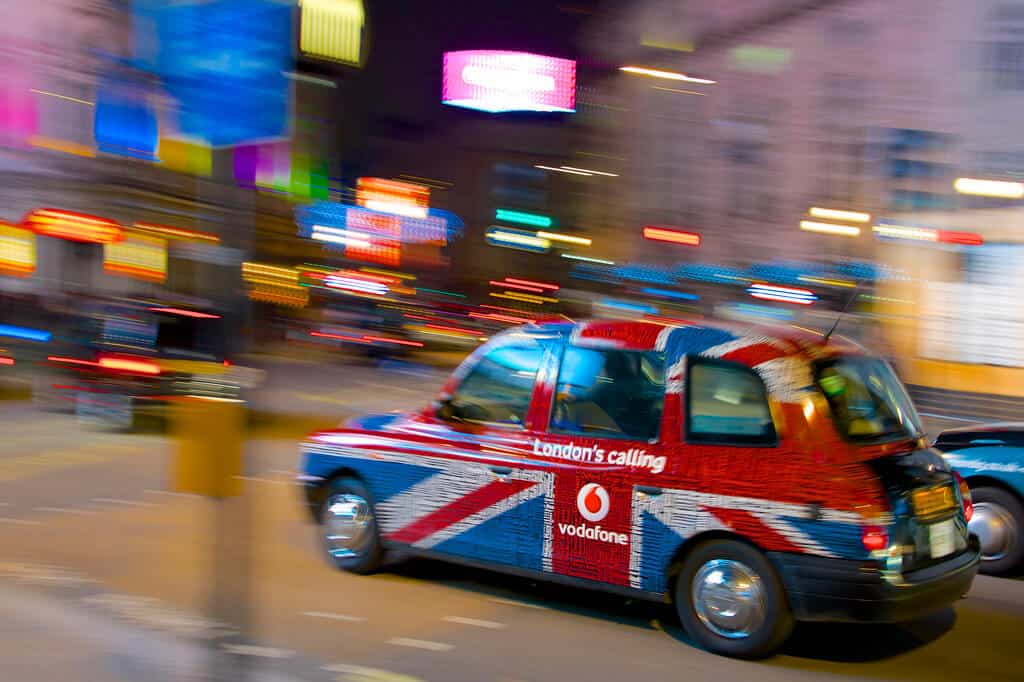 Getting into an accident while on the road is bad enough if you're in your own private vehicle, however if you're in your taxi it can often feel ten times worse. Usually, there are more serious consequences if you are involved in an accident in your taxi compared to if you were in your own vehicle, so what can you do to minimise the damage? Here, GoTaxi provides four helpful tips:
Know your Level of Cover
The consequences of getting into an accident in your taxi will differ depending on the level of cover you have with your taxi insurance. For example, if you only have third party insurance and you are involved in an accident, your policy will only pay out to repair the other person's vehicle and not your own. This can be extremely difficult for taxi drivers in particular, as paying to make their taxi road legal again can be very expensive and you won't be able to work while your vehicle is being repaired. This is why it is advisable for all taxi drivers to purchase a fully comprehensive taxi insurance policy, which will cover the cost of repairs to both your vehicle and the other party's vehicle should you be involved in an accident.
Determining who's at Fault
Sometimes it's not easy to determine who's at fault after an accident, as most of the time they happen extremely fast. Naturally, if someone drives into the back of your taxi then they are at fault, but what if there are multiple cars involved and no-one is willing to take the blame? Firstly, it's important that you stay calm and don't try and force someone, or be forced, into admitting fault. Remember, even if you say 'sorry' that can be seen as an admission of fault, so think long and hard before you say anything to anyone! If no-one can agree who is at fault, your taxi insurance providers will have to arrange a court case where witnesses will give their versions of events, so if you notice people in the area where the accident happened make sure you get their details.
Passengers
Unfortunately, as a taxi driver if you are involved in an accident it is likely you will have a passenger in your vehicle, meaning that they will hold you responsible for putting them in danger. Hopefully, if the accident isn't your fault and there was nothing you could do to avoid it, then it will be the other party your passenger will blame, but this is not always the case. Furthermore, there have been a rise in compensation claims for accidents while on the road, so you need to be even more careful in order to protect your business. Most tax insurance policies these days come with legal cover, so if your passenger does take you to court it will cover the costs. Many policies can also cover the cost of compensation, however some have a limit, so double check yours to make sure you are adequately protected!
Repairing your Taxi
As previously mentioned, taxi drivers can't make an income if their vehicle is off the road, and so if yours is involved in an accident you need to make sure it is fixed as quickly as possible. This is why it is so important to have a taxi insurance provider that you can trust, as it is up to them to arrange repairs for your taxi with one of their approved garages. Furthermore, it is the mechanics they work with who determine whether it is financially viable to fix your taxi, or whether it is a write off, so you need to know that you can trust them to make the right decision. In order to protect themselves against the consequences of having their taxis written off, many drivers now also invest in gap insurance along with their regular taxi insurance to cover the difference between the amount their taxis were worth and the amount their insurance companies pays out if it is written off.
Getting into an accident in your taxi can cause a lot of issues, however if you are protected with a fully comprehensive taxi insurance policy you can be safe in the knowledge that you won't have to pay for repairs, compensation, or legal costs.