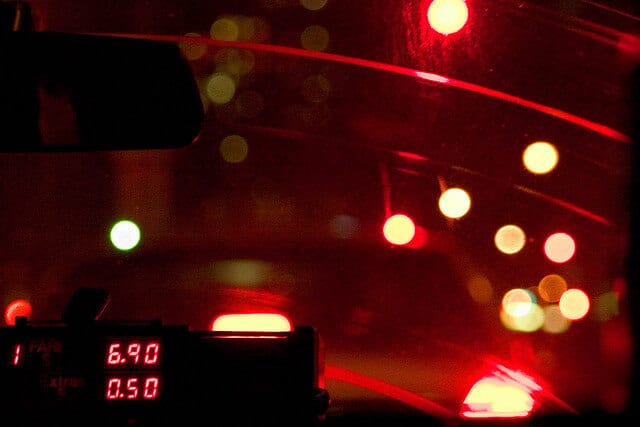 Over recent years a number of new gadgets have become available for taxi drivers, many of which claim to make drivers' journeys quicker, safer and more efficient. However, it is often difficult to know which gadgets are actually beneficial and which ones are nothing more than fads you will stop using after a few weeks. So here GoTaxi looks at some of the most common pieces of technology available to taxi drivers and how you can choose the right ones for you:
Two Way Radios
Nearly every taxi cab contains a two way radio so drivers can receive updates from their dispatchers and communicate back whether they are available to take certain fares. However, there are a wide range of two way radios on the market to choose from, with some being more comprehensive than others. When choosing to invest in a two way radio you need to think about the amount of channels you require as well as the quality of the audio, otherwise the only thing your drivers will hear is muffled feedback! Don't forget that when investing in two way radios you will also need to add in the cost of installation and OFCOM licensing if you are going to be broadcasting over licensed PBR frequencies.
Telematics
In order to reduce costs a number of taxi drivers and taxi fleet managers have recently decided to install telematics into their vehicles. Telematics – also known as 'black boxes' – monitor drivers' behaviour, and the information collected can be used by either taxi fleet managers or taxi insurance providers in order to reduce costs. For taxi fleet managers, the information provided by telematics will enable you to make sure none of your drivers go over the speed limit while on a job or leave the engine idling between fares, ultimately wasting petrol. Taxi insurance providers can use the information to calculate insurance premiums, as drivers that are safer pose them less of a risk to insure. In order to find the right telematics system for you, you need to decide what information would be of the most use and then pick a system which can provide it.
Taxi Meters
It is essential for all public hire taxi drivers to have taxi meters installed in their vehicles, as it means passengers can see the price of the fare rise throughout their journey and can't accuse you of arbitrarily deciding a cost at the end. Much like two way radios, there are a number of taxi meters on the market to choose from, many of which come with features such as multi-driver log on capabilities, speed alarms, auto disable and optional manual over-ride. Choosing a taxi meter that can be used by multiple drivers on separate logins can be extremely handy for taxi fleet managers who have multiple drivers using each car, especially as it gives them a clearer idea of who earned what during each shift.
In-Vehicle Camera Systems
The issue of safety for taxi drivers is constantly in the news, and unfortunately we often see stories concerning taxi drivers that have been harmed while on a job. This is why a number of local authorities have been debating introducing legislation making it mandatory for public hire taxi drivers to have CCTV installed in their taxis. Some private hire taxi companies are also debating installing in-vehicle camera systems into their fleets, as it means they're drivers will be just as protected as public hire drivers. Most in-vehicle camera systems for taxis are designed to keep data as safe as possible, so even if someone tries to break into the system they will struggle to delete or remove the data. However, before you decide to install cameras into your taxi you need to make sure you comply with privacy laws, as it can be illegal to film people without giving them prior knowledge.
Along with two way radios, telematics, taxi meters and in-vehicle camera systems, there is a myriad of taxi technology available on the market right now. The four covered in this article are some of the most common, so before you think about investing in any others it is wise to make sure you have the right versions for you. Don't forget that technology can improve at a rapid pace, so if you've had the same systems in place for a substantial period of time it may be wise to think about upgrading.